About Us
Company Leadership
Benjamin Dunning is a determined, driven visionary. He defied the predictions of doctors following a devastating 1995 airplane crash when they said that he would never walk again and would never have children. He not only walks, he drives motorcycles and heavy equipment like pay-loaders and dump trucks. And he and his wife, Donna, also have not just one, but two children: a daughter, Nicole, and a son, John.
Likewise, he refuses to accept the idea that the company he purchased from his father, R. Mort Dunning, in 2002, has a finite lifespan because there is a limited amount of sand and gravel left in the company quarries. Instead of figuring his company will close once the sand and gravel is depleted, he looks to the future, transforming Dunning Sand & Gravel into a green company that recycles just about any material that comes through the gate. He develops new products from what others before him considered waste and in the process, he also helps the environment. As a result, Dunning Sand & Gravel will continue to grow and thrive.
Ben, as he is known by his family, friends, employees and customers, began working at the company when he was 15 years old, literally learning from the ground up. Knowing that he would eventually take over Dunning Sand & Gravel, Ben decided to prepare by majoring in business management and minoring in accounting at Franklin Pierce University in New Hampshire. He graduated in 1994, summa cum laude, with a bachelor of science degree.
Within months after graduation he asked his girlfriend, Donna Bartkus, to marry him. She said yes, but then just six days later, while taking off at Johnny Cake Airport in Burlington, Ben's small, private plane crashed. The doctors were pessimistic, but with the help of his new fiance, Ben willed himself to rehabilitate his broken body that included two shattered legs and a shattered spine. His left leg is still partially paralyzed and he walks with a limp, but he refuses to let that slow him down. He has even devised a method of driving heavy equipment with manual transmissions, using his damaged left leg to operate a clutch. His never give up attitude has served him well in life and in business.
In addition to being the owner and president of Dunning Sand & Gravel, Ben and his family live on a small farm in nearby Burlington, where they raise goats and other small livestock just for fun.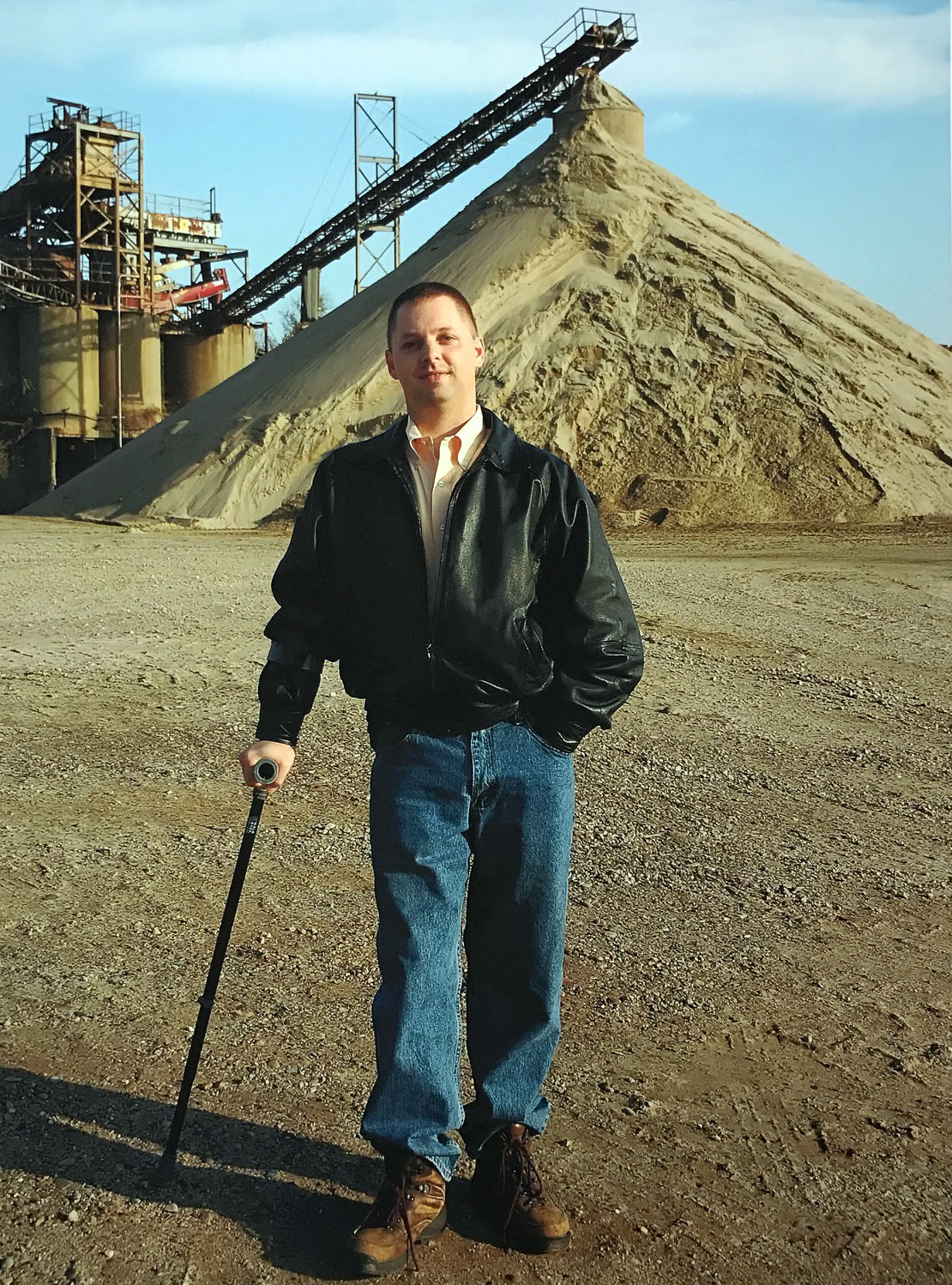 The motto Ben lives by is the quote by Henry Ford, "If you think you can ... or can't ... you're absolutely right."
---
Our History
Dunning Sand & Gravel is a fourth-generation company that began in 1917 as the Atlas Sand, Gravel and Stone Co. Stewart Dunning, great-grandfather of Ben Dunning, the current owner; and James Miller, a West Hartford contractor, were the original owners.
The company used horses and dump carts at the beginning. The carts were loaded by hand with two yards of gravel or sand. Today, giant pay-loaders are used to load huge dump trucks within a matter of minutes with 20 yards of material.
Located in Farmington, 12 miles southwest of the Connecticut capital of Hartford, the company has grown and evolved over time so that it is no longer a supplier of just sand and gravel. It now has more than close to 50 aggregate products ranging from different types of sand and gravel, to topsoil, different mulches, and hundreds of hardscapes – paving stones used to build patios, walkways and even driveways.
The most significant aspect of the company's evolution is that it is being transformed from a company that obtains its products through mining to one that develops its products through recycling. Nothing is wasted at Dunning Sand & Gravel. A use is found for everything that comes through the gate.
Dunning is a "green company" whose priorities are excellent customer service and superior products at a reasonable price.